---
Katja Sterflinger is appointed to a professorship at the Academy of Fine Arts Vienna
As of October 1, 2020, Katja Sterflinger will be the new director of the Institute for Science and Technology in the Arts, taking over the professorship for color theory and color chemistry/material science.

We congratulate and wish Katja Sterflinger all the best for her future!
Microbiology and Heritage Science
Our working group has a long experience working in Heritage Sciences. We carry out microbiological analyses, including the classic ones (culture and microscopy) as well as state-of-the-art technologies (NGS and third generation sequencing) to obtain the microbiomes of the objects of the artistic and cultural heritage. The information contained in the microbiomes or "microbial pedigrees" allows us to decipher valuable information related to the objects, such as their state of conservation and the risk of deterioration, as well as many other interesting questions that reveal knowledge about their manufacturing history, their use and their geographical origin.
Yeast Biodiversity
The research focuses on studying the biodiversity of asco- and basidiomycetous yeasts in their natural habitats by using molecular markers and phylogeny. A special emphasis is put on the interactions among yeasts, genomic evolution of the interspecific hybrids under stress conditions and the influence of genomic changes on the phenotypic properties of the biotechnologically relevant yeasts.
Extremophiles: Ecology and Biotechnological Applications
Our work aims at elucidating and exploiting the molecular mechanisms at the base of stress survival in extremotolerant and extremophilic fungi. Cell survival to extreme life conditions strengthens the assumption of macromolecules and pathways, mostly still unknown, playing a major role in the organisms' mechanisms of adaptation. As such, we see stress resistant organisms as an invaluable source of new molecules and bioactive compounds of great interest for biotechnology as well as for medical and cosmetic applications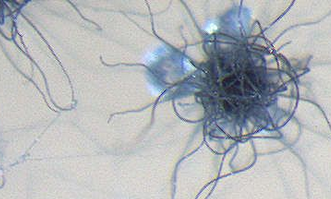 ACBR Culture Collection
Our ACBR collection contains over 10 000 fungi and yeast strains, which can be bought, or we can preserve a strain for you. We also offer different services (morphological identification, molecular identification, (air) sampling in homes, viable cell counts). Please click the link below for further information.
New Publication
hical shift and the storage history of possibly smuggled antique marble statues. (2019), Pinar, G; Poyntner, C; Tafer, H; Sterflinger, K. Annals of Microbiology Vol 69, p 1001-1021. https://doi.org/10.1007/s13213-019-1446-3
New Publication
Back to the Salt Mines: Genome and Transcriptome Comparisons of the Halophilic Fungus Aspergillus salisburgensis and Its Halotolerant Relative Aspergillus sclerotialis. (2019) Tafer, H; Poyntner, C; Lopandic, K; Sterflinger, K; Pinar, G. Genes 2019, 10(5), 381; https://doi.org/10.3390/genes10050381