---
New Publication
Back to the Salt Mines: Genome and Transcriptome Comparisons of the Halophilic Fungus Aspergillus salisburgensis and Its Halotolerant Relative Aspergillus sclerotialis. (2019) Tafer, H; Poyntner, C; Lopandic, K; Sterflinger, K; Pinar, G. Genes 2019, 10(5), 381; https://doi.org/10.3390/genes10050381
BOKU Invention Awards 2019 for Brigitte Gasser, Diethard Mattanovich, Michael Sauer and Thomas Gaßler
The inventors, Diethard Mattanovich, Brigitte Gasser, Michael Sauer and Thomas Gaßler were able to convince the jury with the "CarboFeed" technology. In this project, a method was developed that makes it possible to process CO2 into an animal feed additive by using a novel yeast. The aim is using CO2 as a sustainable source of raw materials and it also has the eco-friendly effect that no further agricultural land is needed for the production of animal feed.
What's the yeast doing inside my bread?
Soon on BBC News - Crowd Science
If you're one of the millions of people who used lockdown to try something new like baking sourdough bread, you may well be wondering what's happening chemically inside your loaf, especially if the end result keeps changing.
A BBC News Podcast about baking and yeast with Prof. Diethard Mattanovich as interview partner. - available from Aug 21, 23:32 (UTC+2)
Subcellular Proteome Atlas
A subcellular proteome atlas of the yeast Komagataella phaffii. (2020) Valli M, Grillitsch K, Grünwald-Gruber C, Tatto NE, Hrobath B, Klug L, Ivashov V, Hauzmayer S, Koller M, Tir N, Leisch F, Gasser B, Graf AB, Altmann F, Daum G, Mattanovich D. FEMS Yeast Res. 2020 Feb 1;20(1). pii: foaa001. doi: 10.1093/femsyr/foaa001.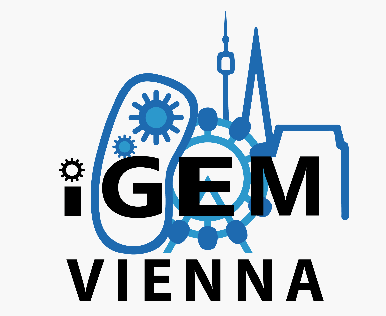 GOLD medal for iGEM Vienna Team @Giant Jamboree 2019 in Boston
The Giant Jamboree is an annual event that showcases work from the iGEM Competition. All iGEM teams were invited to present their synthetic biology projects and compete for prizes in Boston, US. The iGEM Vienna team participated for the third time at this event and we all are proud and happy to say that in 2019 their efforts were rewarded in form of a Gold Medal! - congratulations!
OeGMBT Life Science PhD Award for Thomas Gaßler
At the Life Science Conference of the Austrian Society for Molecular Biosciences and Biotechnology (ÖGMBT), young scientists were honoured for their internationally sensational work - including Thomas Gaßler (DBT) with his work on the biotechnological use of CO2.
New Publication
New Publication
Totaro, D; Rothbauer, M; Steiger, MG; Mayr, T; Wang, HY; Lin,YS; Sauer, M; Altvater, M; Ertl, P; Mattanovich, D;Biotechnol Bioeng. 2020 Jul; 117(7): 2046–2057. Published online 2020 Apr 6. doi: 10.1002/bit.27338
New raw material aconitic acid
Scientists at the Austrian Centre of Industrial Biotechnology (acib) succeded in using the mold fungi Aspergillus niger to produce aconitic acid - a new raw material and important building block for the production of non-toxic bioplastics. (published in: Bioplastics Magazine 06/2017, p36)
Retrospection: Houska Award 2010